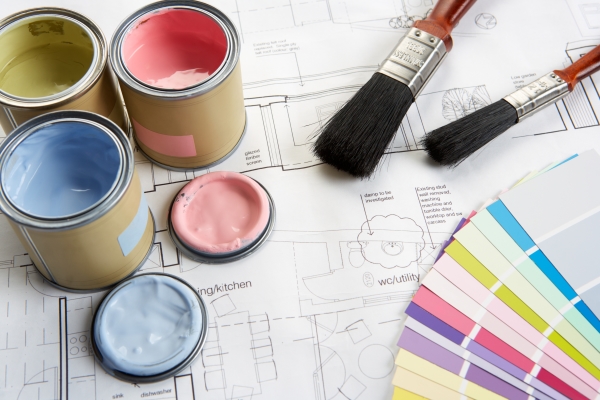 27 May

Does Your House Know What's Happening?

When I was working with primarily residential clients, one of the suggestions I would make was to keep your house informed. This was particularly true when someone was making a huge transition or when the house was about to undergo its own transition or remodel. Keep it informed. Let it know what's happening.

The pushback I would typically get from someone about doing this was the assumption that the house already knew what was happening. After all, if people are living in the house and are making big decisions, wouldn't the house eavesdrop enough to know what's going on? Yes, it would. But there's a difference in letting it overhear your plans and in engaging with it directly.

Before any remodel project around our house, we go over our plans with it to see if other ideas might emerge. This might take the form of writing a letter to the house or just "tuning in" during a quiet moment. It's respectful and positive—–and sometimes we get better ideas as a result of engaging the house.

We've been talking to our house lately—-a lot. When we bought our home over 20 years ago, we bought it from a friend. She had lived here 30 years and dearly loved this home. It was more than just her home, however; it was a community center. She held classes here, performed weddings in front of the fireplace, babies were baptized here. Barbara was the first person to hold full moon services in this area and they were held in this very place. So it indeed had special energy.

We would invite Barbara over to see our latest remodel project or some new addition my husband had put in place in the garden. It meant the world to us to have her "approve" the latest changes to the home that we both loved so much.

Barbara passed away unexpectedly a week ago. We were shocked and stunned at the news as she was forever young to all of us. Sleep was hard to come by the first night we heard of her passing; the cats were stirred as well. I went downstairs in the middle of the night and ambled around. That's when I realized that we weren't the only ones grieving—-the house was aching with sadness. I spent some time acknowledging its rightful sorrow and together we grieved for our dear friend Barbara. We have been playing The Bridge Home CD continuously so the transitions for all of us are smooth and graceful.
The house has been a source of strength and a symbol of the love that my husband and I have shared with Barbara—–an experience I am glad I did not miss.
Next time you're approaching a life-change or even something less grand, engage your home/apartment/condo. It wants to help and support—–and it may need yours in return.<  Want to learn how to talk to your home?  Check out my book "Conversations with Your Home" and the download of "The Bridge Home," a collaboration with Jeff Bova, Grammy-winning producer and musician.