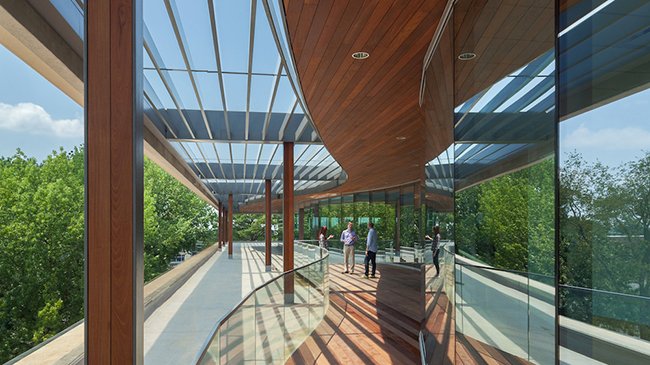 17 Aug

Taking Integrative Space to a Virtual Level

My experience in creating integrative space is going on 24 years.  It goes without saying I have seen enormous changes in this field in terms of acceptance and regard for the effectiveness of an alternative Feng Shui approach.  

Recently what else has changed is how people are using space.  When cubicles used to be the bane of someone practicing Feng Shui, now we're lucky if someone even HAS a cubicle.  The new concept of "hot-desking" or having a "drop-down desk" is part of an organization's attempt to maximize space.  Private offices are being replaced with an open space option.

And now healthcare is looking to change their spatial usage as well.  Minute clinics are already taking the load off hospitals and clinics by enabling people to walk into a drug store, purchase hair color, lipstick, stock up on tissues and have someone look at their rash.  

But even that option is becoming a thing of the past.

Technology is now enabling people to get health advice and guidance via a number of virtual options—-phone, computer, video conferencing.  Charles O'Leary of Metropolis magazine refers to it as "telemedicine" in his blog post entitled Designing a Physical Healthcare Facility for Virtual Care.  

O'Leary outlines the work done by Mercy Virtual Care Center in Chesterfield, MO which is a healthcare facility with no beds.  Instead it houses state-of-the-art technology to treat patients around the world.  There are no waiting rooms, no exam rooms, no check-in desks.  Instead a patient is treated virtually by a medical professional using high-definition cameras and technology that can monitor the slightest pupil dilation from miles away.

The good news is that even with the high-tech treatment plans, the aesthetics of this 4-story non-hospital were not left out of the design process.  The use of natural light and outdoor terraces (the connection to nature) were all integrated into the plan.  Transparent panels separate corridors from work areas with wide visual accessibility—-echoing the qualities that this particular healthcare facility are committed to:  transparency and accessibility.

In a facility like the Mercy Virtual Care Center it's just as important to consider the mind, body, spirit connection so that medical professionals can maintain, even elevate, their level of competency and compassion—-because their workspace feels competent, professional and heart-centered.  

It's important to create an integrative space to support the professionals so that they can help patients feel like a unique person not a piece of data—-so that they can help people heal in the home and not in a hospital—-regardless of the geographical location from which the treatment comes.  

That's innovative healthcare.