30 Jun

Nine Steps to Feng Shui

In response to people who are looking for a quick fix and who don't know a lot about Feng Shui, I offer the following nine actions to take to bring about some difference in your life.  You don't have to do all nine steps—in fact, I discourage you from doing so.  Start with the one or ones that speak to you, get clear about what kind of change you want to bring in so this activity isn't done without a focus, and then see what Feng Shui can bring in.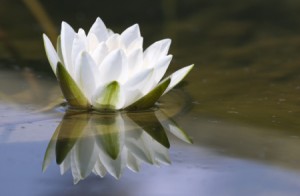 • Clear off all magnets, photos, and reminders from the front and sides of the refrigerator so you can cook in a calm environment.
• Paint your front door a different color from anything on your house so that there's no confusion as to how good luck will find you.
• Have a headboard on your bed to provide you the support and backing you need in your life.
• Keep your windows clean to assure that your vision is clear and focused.
• Take every item off the top of your dresser for nine days in order to experience spaciousness and calm.  After nine days, be discerning about what you put back.
• Close your closet doors at night so that your dreams are peaceful and pleasant.
• To enhance your creativity and to get new ideas, re-arrange your furniture from time-to-time so you don't always walk through your home in the same way.
• Love the sound of your doorbell in order to eagerly open the door to new possibilities.
• Make your bedroom your favorite room, providing you a sanctuary from the rest of your day.