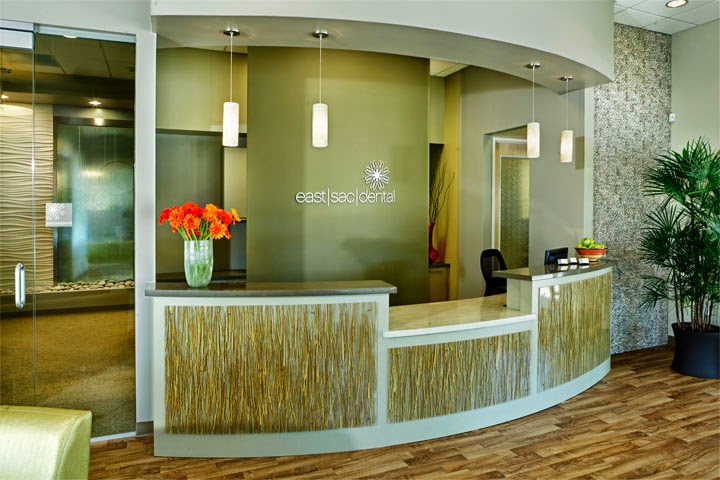 21 Mar

3 Feng Shui Considerations for Your Business Reception Area

The entry or reception area holds crucial meaning and intention for a business. It can set a theme for the entire experience of working with or for the company, and can support or hinder its success. This landing place is the front-line and first-impression in terms of how it will be like to interact with the business and the people who work there.

No matter how big or small this front entrance measures out, it may be the first physical contact someone may have with the business. It is truly where you want to put your best foot forward.

Here are a few considerations to see if your reception area is actually receptive:
Name of company. Although this seems redundant since one could expect that if a visitor or client was walking through the door they would know where they're going, having the company logo and name prominently displayed on a sign or on the wall acts like a personal introduction.  "Hi, I'm Top Marketing Corporation.  Come on in."   It can also reinforce the name of your company in terms of spelling that may be unusual as well as the all-important logo or brand identity.
Seating considerations. Whether there's room for two chairs or twenty chairs, making sure those who wait for someone from your company to come and retrieve them is crucial.  Visitors should not be forced to sit with their backs to the door as it's a vulnerable position.  Being up against a wall is better as it adds support.


.


Seating should not be arranged so that the chairs are backed up to a full-length window—-this takes the vulnerability level to an all-new high because now people walking down the hall can look in and intrude on the privacy of those seated in your reception area.  Creepy.


.


Having up-to-date magazines is thoughtful, as is the option to have water or tea/coffee.  These can both be available in a self-serve capacity so no staff has to be running around to serve people (although that is a very nice touch).
Keep the reception area alive. Because Feng Shui is based on the principle that your space reflects your life/business, you want something that expresses vitality and growth, flow and movement. Plants are a natural in fulfilling this suggestion.  Beautiful silk plants are an option if lighting or maintenance is a problem.  Or live flowers can be an inexpensive choice if your office is small—-bright red carnations are affordable and last a full week or more.


.


A fountain or an aquarium is life-giving.  The flow of water plus the accompanying sound can be soothing and attractive for people coming in.  Artwork can also serve in this way, offering color as a way to bring in life-giving forces.
The argument for having an attractive and compelling reception area is that it positively affects those who come in the front door.  But just as important, this area can have a tremendous effect on those who work at the business.
If they come in the front door (often not the case), they will get benefit of the statement being made about the place where they work—-which reflects on them personally since they're part of the company.
Employees can feel proud to have customers come in knowing their first experience is going to be a positive one.  Whether the customer is taken behind-the-scenes from there where I've found the Feng Shui is often trumped by day-to-day schedules and accompanying chaos, the lasting first impression is still there.  (Here's an argument for having a conference room right off the reception area but that's another article).
Whether landing on the threshold of a large conglomerate or a small chiropractic office, the reception area is key.  If it's put together haphazardly, or chairs are old and stained, or dog-eared magazines are strewn around, they will expect the same in of experience working with you.
If, however, your client comes in and sees that there's a feeling you were waiting for them (plants alive and well, enticing chairs, an option for water, artwork to ponder), you will probably make a customer for life.  And guess what that does to the bottom line.
Carole J. Hyder has been a Feng Shui consultant since 1992.  She has authored 3 books and 2 CDs on the topic.  In 1998, Carole founded the Wind & Water School of Feng Shui, teaching others the art and science of placement.  Her recent focus is integrating Feng Shui principles into the corporate and medical arenas.  www.carolehyder.com.